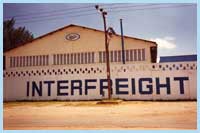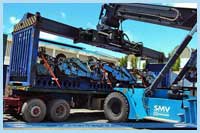 Entreprise:
Interfreight GmbH (conforme à la SARL)
Waldeckerstrasse 7
Postfach 1428
D-64546 Moerfelden-Walldorf

Gérant d'affaires: Ramon Barniol-Pericas


Registre du commerce: Amtsgericht Darmstadt
HR B 55348

Tribunal compétent: Darmstadt
St.-Nr.: 072 361 48 38
DE 246 589 079


Texte:
Ramon Barniol

Droit de illustration:
Ramon Barniol

pour Grafik "bg" 19966678sapsiwai-fotolia.com; "but" 21228481buttolia-fotolia.com

Liability notes:

Despite careful content check, I do not accept any liability for the contents of external links. For the contents of linked sites, the owners of these sites are responsible on an exclusive basis. I always strive to keep my Internet site updated. Nevertheless, if an error crops up accidentally, I will not accept any liability for the same. In its judgement dated 12.05.1988, the Hamburg District Court has pronounced that providing a link on a site makes the owner of the site responsible for the contents of the linked URL too. This – according to the District Court – can be prevented by distancing oneself expressly from the linked sites.


The following provision is applicable to all links:

I emphasize expressly that I do not have any influence on the design and contents of the linked sites. This declaration is also expressly applicable to sites containing pornographic and racist content, because I can only conduct random spot checks on the linked sites.



Information:
---
TEL: 0049 6105 975088-0

FAX: 0049 6105 975088-15

---
E-MAIL: info@interfreight2006.com

---