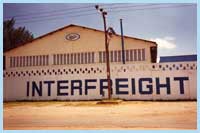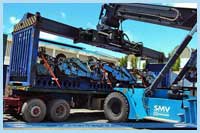 Are you interested in current information about Interfreight GmbH ?


Dear Customer,

We have prepared a small facility especially for our clients. You have the option of receiving current information (after registration) about Interfreight GmbH. You will receive short info and / or dates of special initiatives. These can contain e.g., free container areas at special offer prices. Unlike customary newsletters, you will not be inundated with the usual advertisement junk.

Why register?

This data (we need your e-mail address only) is required for forwarding the e-mails.

We guarantee that your data will be used exclusively for this purpose only.

Important note:
The information is not in the nature of a personal offer, but a general notification.


Informationen:
---
TEL: 0049 6105 975088-0

FAX: 0049 6105 975088-15

---
E-MAIL: info@interfreight2006.com

---